Café Mokxa is a coffee roasting company based in Lyon, focusing on providing great and unusual coffees from around the world, roasted by coffee experts. 
They wanted something simple that would highlight the special way they do things, with honesty, passion and creativity.
As it was about the special way they do things, we chose to brand coffee bags with an unusual material and agreed to use adhesive tape instead of labels. This decision itself expressed the whole spirit of the brand, turning something common into something noble just the way you would turn little beans into a drink you'll remember forever.
We designed the tape pattern to simply enhance the logo. We chose bold colors to catch the eye and recall exotic origins of coffee.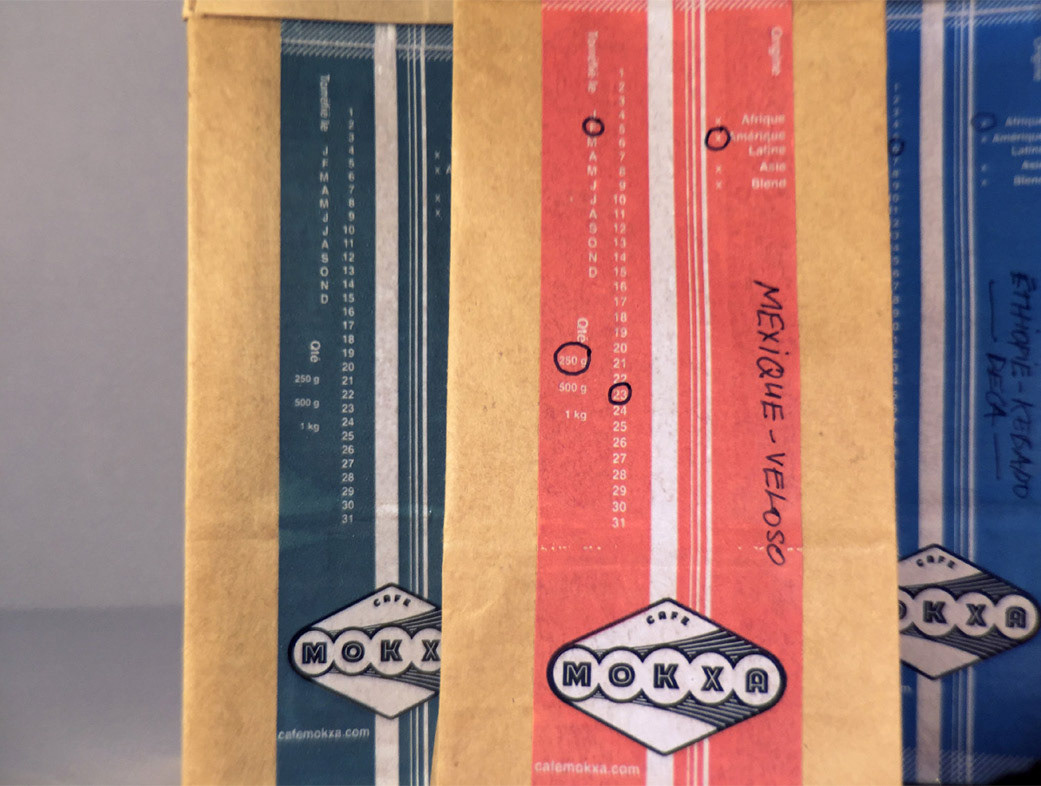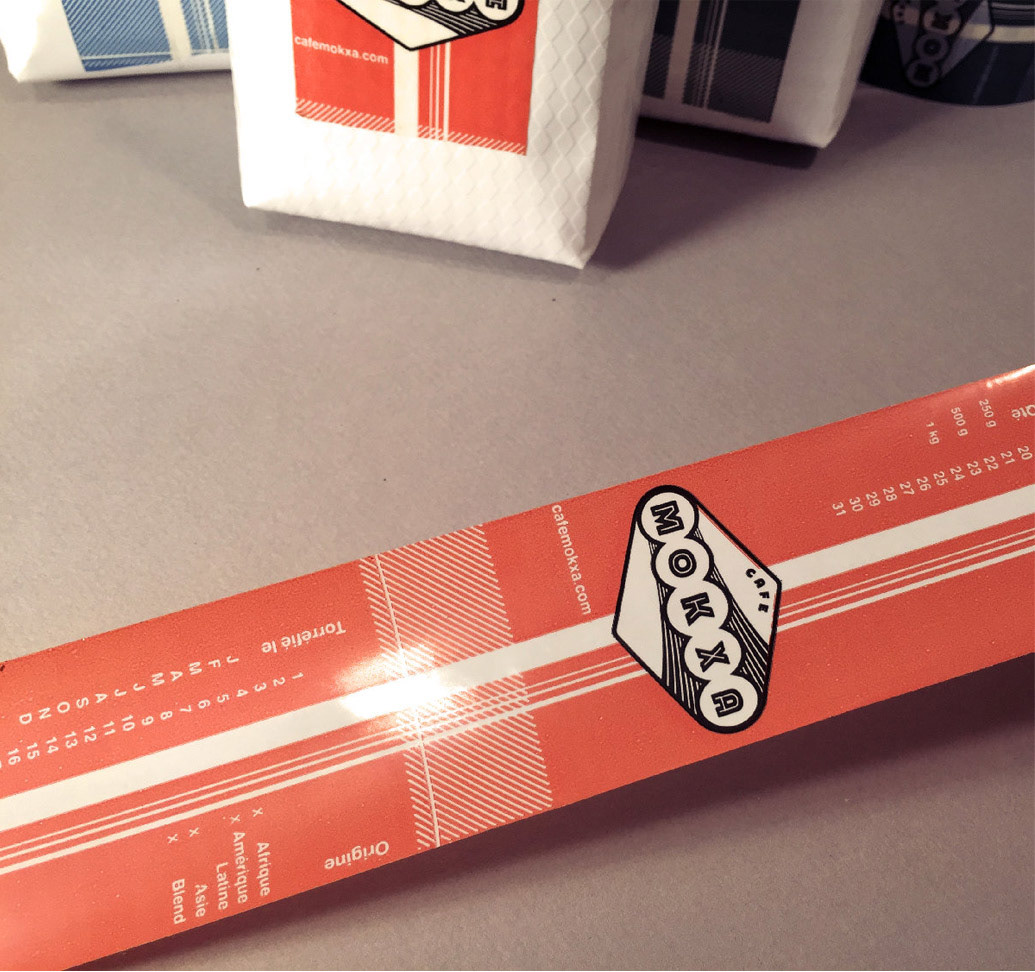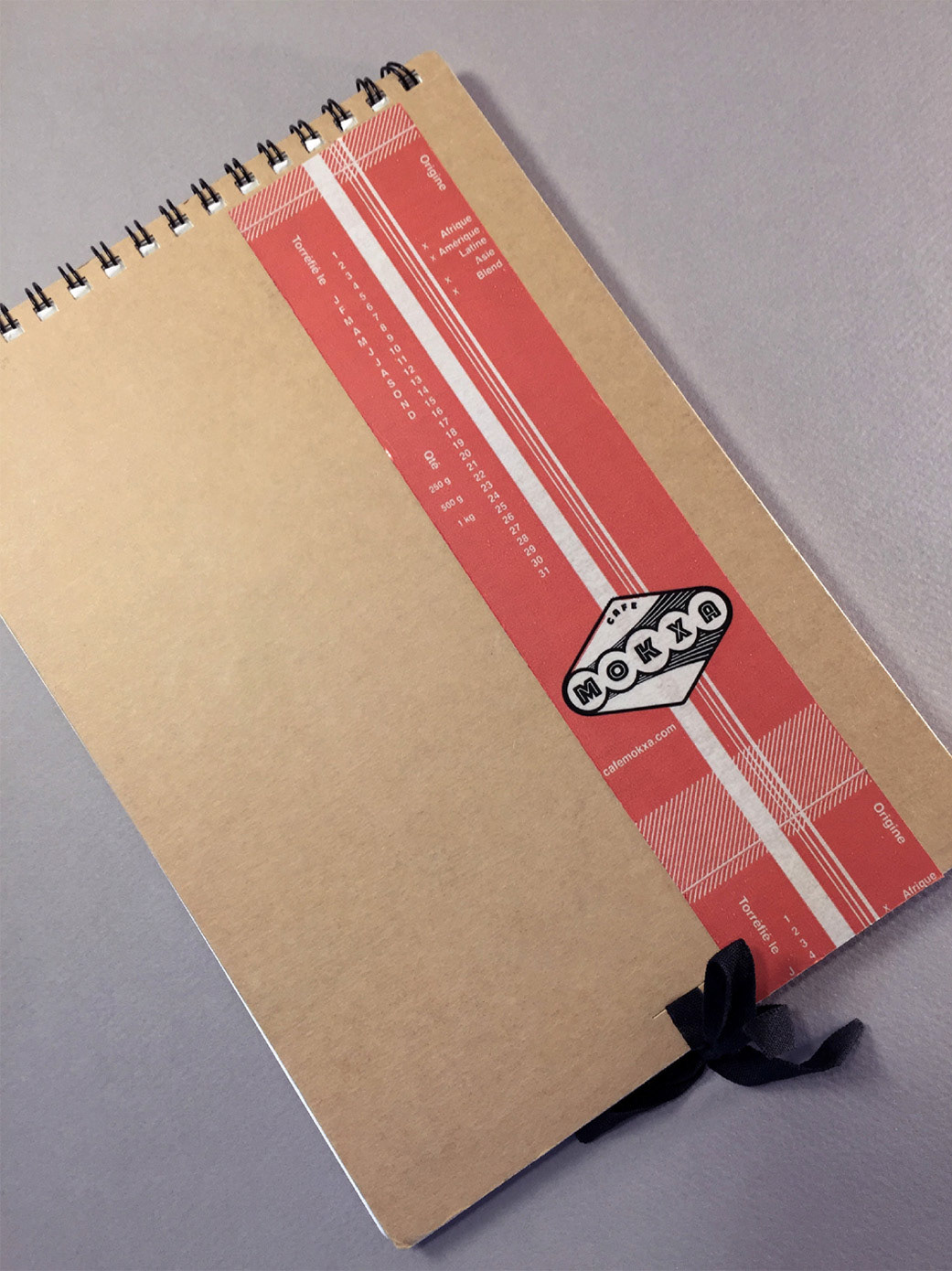 Huge thanks to the Mokxa team for their trust... and coffee ! Special thanks to Rose for her passion and creativity.